C.S. Morse Visitations Graphic Novella 1998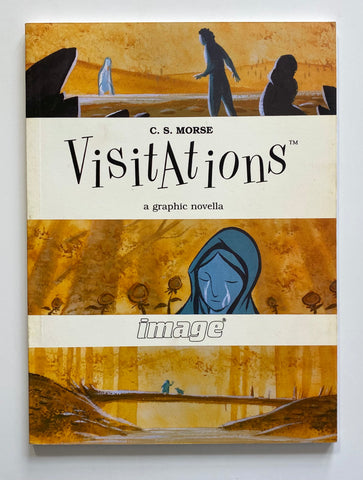 Image Comcis presents C. S Morse's Visitations A Graphic Novella , 1998, VF grade.
'When a woman having a crisis of conscience enters a church seeking guidance, a kindly priest uses a newspaper to show her examples of a divine hand guiding our lives. Only he discovers that humanity is more connected than even he realized, as her terrible secret comes to light. Presented in sepia-tones, Visitations is a must-have for any graphic connoisseur.'
Recommended for mature readers.
Free shipping in the UK.
---
More from this collection